i received a copy of this book in exchange for an honest review, thanks to the folk over at hachette nz.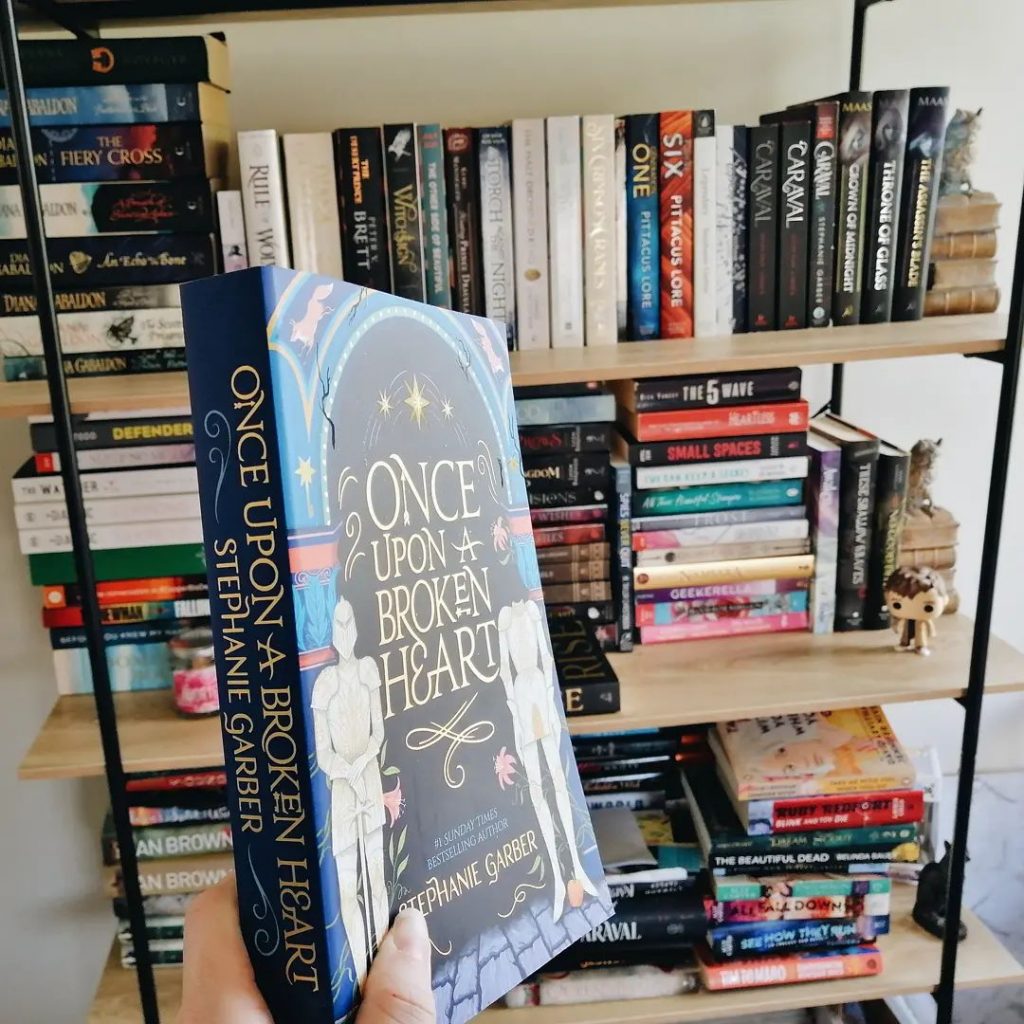 ---
---
star rating
---
once upon a broken heart review
i just want to start off by saying that i really loved this. i adored the first caraval book, but found the second and third lacking. i didn't particularly like jacks in those books, and was a little skeptical going into this one (although still excited, as i really loved caraval). much to my surprise, i found him more enjoyable in once upon a broken heart.
i loved evangeline, although i felt she was selfish at some points (lbr, who doesn't so something self serving every once in a while?). despite this, i really grew to love her in the end.
surprisingly, i really loved apollo. at first, i wasn't a fan, but after half way i really enjoyed him. i feel really bad about everything that happened, and he 100% deserves better.
the storyline itself was intriguing and exciting. i wasn't bored once. (literally, i read this in one sitting).
i'm really looking forward to see where garber takes the next book, (seeing as caraval went in a direction i wasn't expecting).
buy your copy now!