i received a copy of cloud cuckoo land from harper collins nz in exchange for an honest review.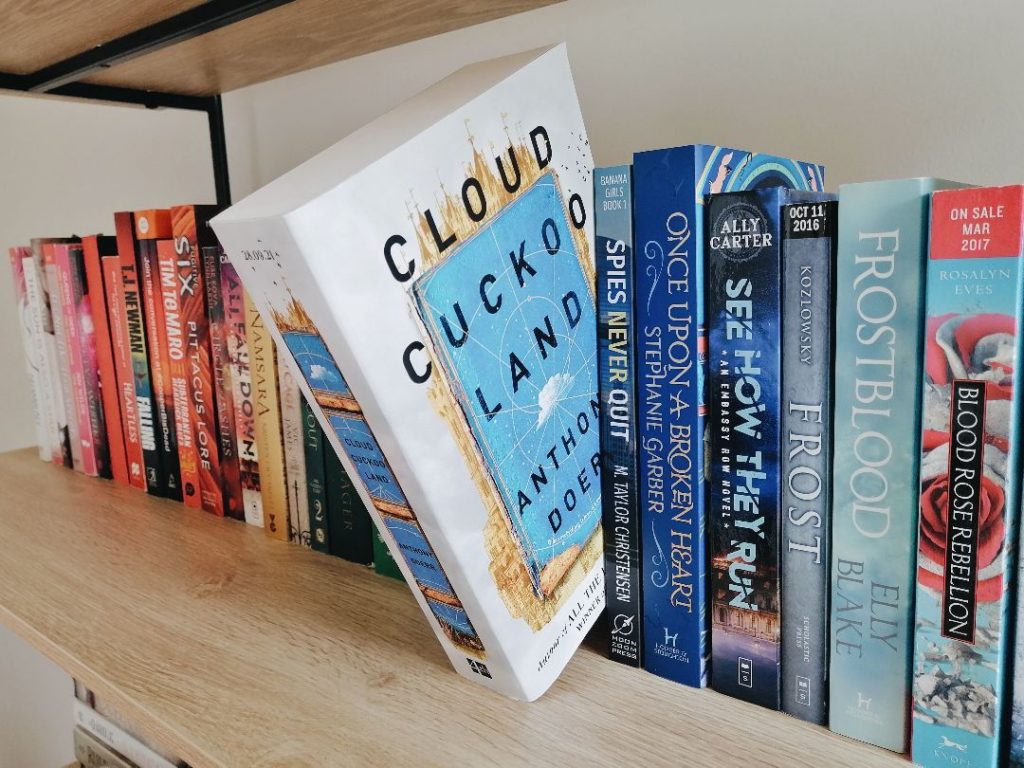 ---
---
star rating
---
cloud cuckoo land review
cloud cuckoo land is about 6 individuals (from 3 different times) who all have something that connects them: the long lost book of cloud cuckoo land.
although this book seems relatively plotless, it's very character driven. i liked the mystery regarding the lost book. and i really enjoyed how the author sprinkled its passages throughout so we weren't left completely in the dark.
the characters themselves were interesting, and i loved learning about them. i enjoyed our "villain" a lot more than expected. i found his story the most interesting. although, i disliked how he was the only mentally challenged (autistic) and a bad guy.
overall, despite the large size of this book, it was a quick, entertaining read. it's the perfect book for those who like multiple seemingly unrelated stories which are in fact related. and for those who prefer character driven plots.
---
along with this book, harper collins also provided a free tea sample from tea total nz. the flavour paired with cloud cuckoo land was sweet cinnamon. i haven't tried many flavoured black teas before, but i really enjoyed the flavour of this one.
---
buy your copy now!