i received a copy of this book from harper collins nz, in exchange for an honest review.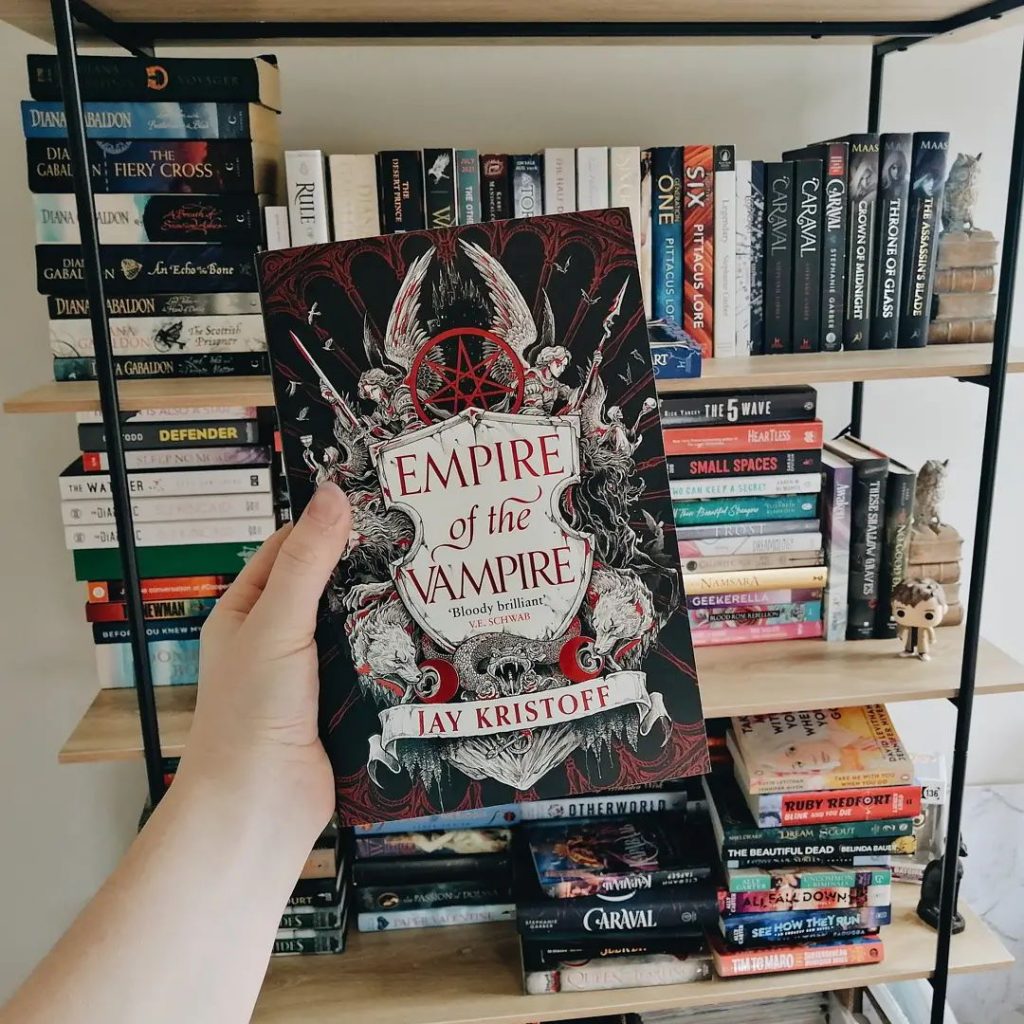 ---
---
star rating
---
empire of the vampire review
oh, boy. this was one long book. long and slow. and when i saw slow, i don't mean uninteresting. it was just hard to read. in saying that, the first half of this book felt pointless and boring. the second half picked up, and this is where i started to like the characters a little more. if this book cut the first half down considerably, it would've been easier to read and more entertaining.
the events were interesting, and the characters were enjoyable, but the writing made it such a tedious book to read. i liked that there was a lot of world building, but sometimes it felt too much.
dior is easily my favourite character in empire of the vampire. she's smart, witty, and fun. astrid was also high on my favourite characters list. i enjoyed the scenes these two made an appearance in more than the others.
gabriel was interesting enough, but i did wonder at times why he was the protagonist. he didn't seem to add anything the the story. he seemed better suited as a side character.
i've seen this pointed out a few times, and i'm not sure where i stand in this argument. there's a relationship between a 15/16 year old (if someone wants to confirm the exact age of this character, please do) and a 19 year old. in many places, this is illegal. however, the fantasy world this book is set in is based off of france, where the legal age of consent is 15. (Aside from the wikipedia page, I found this article interesting).
on a different note, i absolutely loved the artwork that's sprinkled throughout this book. i'll always love art in books, no matter what. in empire of the vampire, i liked that the art seemed to break up the dense writing.
overall, i think empire of the vampire would've been more enjoyable if it had been shorter. i also understand that my feelings are in the minority for this book.
buy your copy now!
mighty ape | the nile | whitcoulls
(no affiliate links have been used)