i received a copy of this book from the author, as part of this creative book tour hosted by mtmc tours.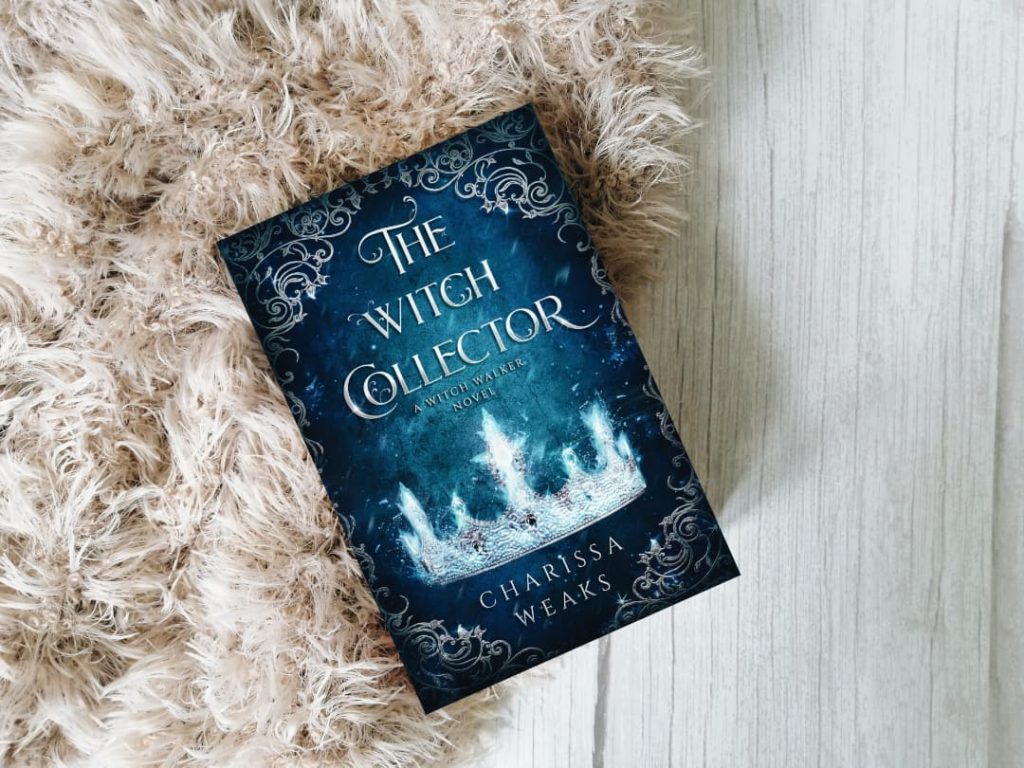 ---
---
summary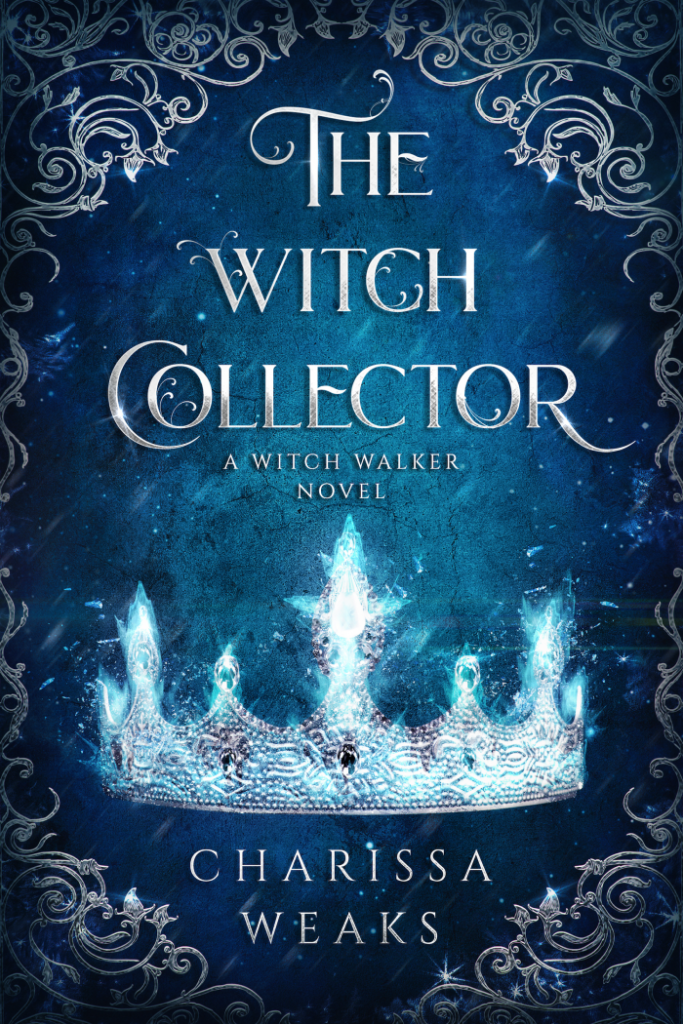 The Witch Collector by Charissa Weaks
Series: The Witch Walker Trilogy #1
Published by City Owl Press on November 2, 2021
Genres: Adult, Fantasy Romance
Buy on Amazon | Barnes & Noble
Goodreads
Every harvest moon, the Witch Collector rides into our valley and leads one of us to the home of the immortal Frost King, to remain forever.
Today is that day—Collecting Day.
But he will not come for me. I, Raina Bloodgood, have lived in this village for twenty-four years, and for twenty-four years he has passed me by.


His mistake.

Raina Bloodgood has one desire: kill the Frost King and the Witch Collector who stole her sister. On Collecting Day, she means to exact murderous revenge, but a more sinister threat sets fire to her world. Rising from the ashes is the Collector, Alexus Thibault, the man she vowed to slay and the only person who can help save her sister.
Thrust into an age-old story of ice, fire, and ancient gods, Raina must abandon vengeance and aid the Witch Collector in saving the Frost King or let their empire—and her sister—fall into enemy hands. But the lines between good and evil blur, and Raina has more to lose than she imagined. What is she to do when the Witch Collector is no longer the villain who stole her sister, but the hero who's stealing her heart?

The Witch Collector is book one in a thrilling romantic fantasy trilogy, perfect for fans of Naomi Novik, Sarah J. Maas, and Jennifer L. Armentrout.
---
star rating
reasons you should read the witch collector
witches
i mean, based on the title alone, this should be enough to get any witch lover to read this book.
raina (our main character) uses sign language!
i like how this has been incorporated into the book, and doesn't put her at a disadvantage.
enemies to lovers arc
this trope is highly popular at the moment, and i felt charissa weaks did an excellent job portraying the romance.
cool fight/battle scenes
need i say more? if you're not sold already, hopefully my review can convince you.
the witch collector review
one thing i really loved was how one of our main characters (raina) used sign language for the duration of the book. considering this isn't something that's commonly done, i felt it was extremely well done. i like how it didn't hinder her, and she was still able to do everything she needed to without the use of her voice. for a fantasy novel, this is something that i've never come across before. (i really hope this is something that will be included more in other fantasy books).
alexus was an interesting character. i wasn't sure how i felt about him at first – granted, i kinda disliked him. but in the end i felt he was fun, and i enjoyed watching him grow and change. he had an interesting development arc, which i thoroughly loved.
the writing itself was well done, and included many surprises and twists that i wasn't expecting. i wasn't left with too many questions in the end, which i prefer. i'm excited to see where weaks will take the next book, as there's so much room for possibility.
---
meet charissa weaks
Charissa Weaks is an author of historical fantasy and speculative fiction. She crafts stories with magic, time travel, romance, fantasy, and history, and the occasional apocalyptic quest. Her favorite books span genres, from Outlander, The Nightingale, and All The Light We Cannot See, to Dark Matter, Daughter of Smoke and Bone, Bridges of Madison County, and The Humans. She also loves the short stories of Kelly Link and Helen Maryles Shankman. When she's not writing, you can find Charissa digging through four-hundred-year-old texts for research or lost inside a book. Charissa lives just south of Nashville with her husband, children, two wrinkly English Bulldogs, and the sweetest German Shepherd in existence.
---
enter the giveaway
Head over to my Instagram account to enter the tour giveaway where 3 lucky readers will win a paperback copy of The Witch Collector. Ends on November 20th, 2021. Winners will be announced on @mtmctours' Instagram account.
tour schedule
November 8
@thereaderandthechef – Bookstagram & Book Blog
@b.u.n.n.yb.o.o.k.s_wonderland – Bookstagram

November 9
@balancing_books_and_beauties – Bookstagram & Book Blog
@dragonsandquills – Bookstagram

November 10
@paperfury – Bookstagram & Book Blog
@readresa – Bookstagram

November 11
@bookbriefs – Bookstagram & Book Blog
@foreverbookedup – Bookstagram

November 12
@mommaleighellensbooknook – Bookstagram & Book Blog
@dreaminginpages – Bookstagram

November 13
@nelthewhichcraftsbooks – Bookstagram & Book Blog
@says_books – Bookstagram

November 14
@books_over_everything – Bookstagram & Book Blog
@farawaybooklands – Bookstagram

November 15
@yourbookishfriendcom – Bookstagram & Book Blog
@tairen_soul – Bookstagram

November 16
@breathingbooks_95 – Bookstagram & Book Blog
@MySoCalledLiteraryLife – Bookstagram

November 17
@shaked_reads – Bookstagram
@bookbringer – Bookstagram
hosted by