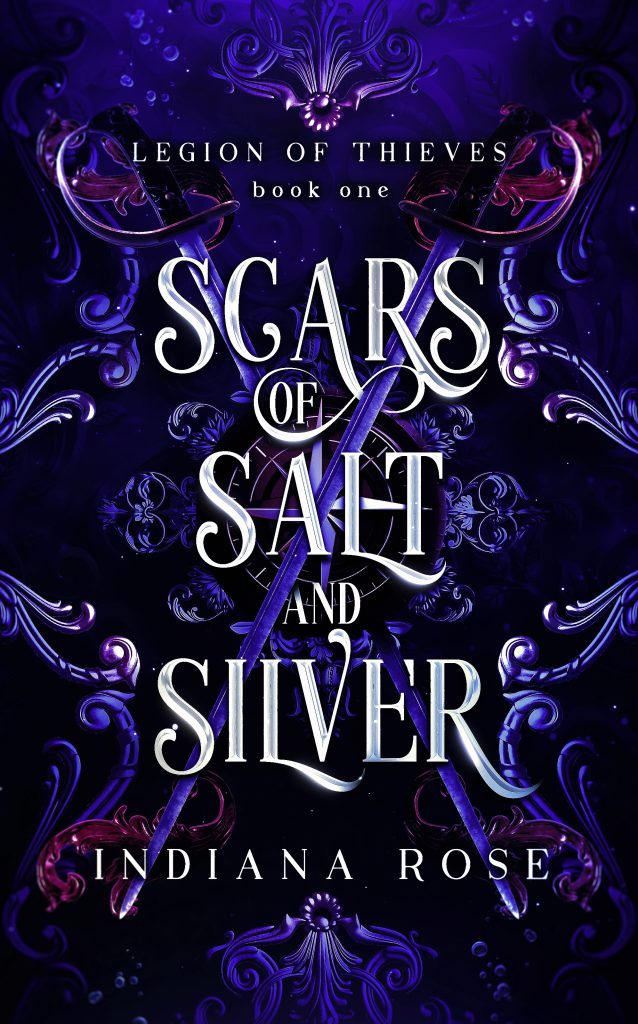 to avoid any confusion, here's the two cover variations for scars of salt and silver. the purple one on the left is the new/updated cover, and the one on the right is the old one. i don't believe you can buy the old one anymore.
---
i've seen some reviews liken scars of salt and silver to throne of glass. i completely disagree with this observation. i think if you go into this book expecting tog similarities, you'll probably be disappointed. that being said, if you're looking for a new adult pirate fantasy, this book is definitely something you should consider.
the biggest selling point on this book is the inclusion of pirates. i was so excited to pick up this book based on that alone. (i was coming down from my black sails high, and this book was timed perfectly with that).
scars of salt and silver has one of my favourite portrayals of friendship. the relationship between freya and hetty is so wholesome and realistic.
as for tropes (seeing that's what makes people read most books these days), we have: an enemies to lovers romance with excellent slow burn material. (honestly, it was so well written and developed!).
we also have (arguably, my favourite): morally grey characters. i can't get enough of people doing questionable stuff for self serving purposes.
overall, this book had a lot of exciting ideas and fun characters that i fell in love with. i can't wait to read the next book in the series, and to see what happens next! scars of salt and silver was so well written and engaging that i couldn't get enough of it!
buy your copy now!