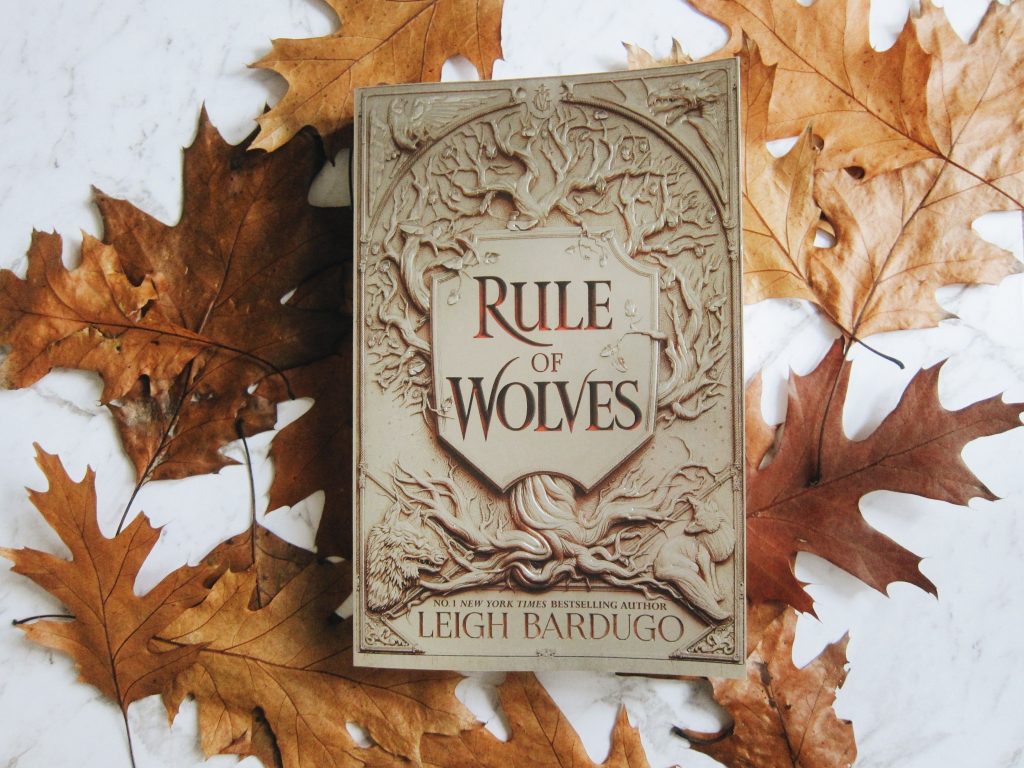 I received rule of wolves from Hachette in exchange for an honest review.
Buy now: Mighty Ape | Paper Plus | the Warehouse
Star Rating:
not only was rule of wolves better than expected, it was better than king of scars. for me, i don't usually find the sequel to be anywhere near as good as the original. to say i was surprised is an understatement.
if you haven't noticed, rule of wolves is bloody massive. yet i still managed to get through it in a couple of days. nothing felt like a drag, and i was constantly excited to see what would come next.
i felt the same with the six of crows duology. i found that the first book wasn't as good as the sequel. i don't know what leigh's doing, but she's doing it right.
so many things happened in rule of wolves, but i'll try keep it simple and spoiler free.
first things first. the main characters. prior to starting king of scars, nikolai was hands down my favourite character. since reading rule of wolves, it breaks my heart to admit zoya is now my fav. no one can compare. she went through so much development from the start of shadow and bone, more than anyone else in the entire grishaverse. that being said, i still love nikolai. he's precious and fun. the relationship between nikolai and zoya are another thing i wish to point out. i was surprised in king of scars, they seemed like such an unlikely duo. but i can't help but feel like they compliment each other so well! they're the best friends everyone wishes they had.
not to mention this series should totally have been named after zoya rather than nikolai.
another thing that i really liked was the surprise inclusion of certain characters. obviously i'm talking six of crows and shadow and bone characters. i liked that we got to see where they were in their lives since the end of their respective series. plus it was such a shock? some series drag it out by bringing in old characters. some series keep teasing the audience with mentions and no-shows. but rule of wolves did it perfectly.
so i'll admit, there wasn't much that i disliked. it was all way better than i'd expected. however one thing that bothered me was that you needed to have prior experience to read this series. (this is a negative point on the duology rather than this book in particular). i say whitney mentioned cassandra clare, and i couldn't agree more. one thing i dislike about clare's books is that you can't just jump in and start wherever, and king of scars is 100% like that.
if you've seen the show or know roughly about things, you could probably start reading it, however there will be spoilers for the previous books. this is both a good and a bad. obviously fans want to continue with their fav characters, however it's a lot of books for someone to catch up on if they only wanted to read these two and not the rest. i'll admit, i had to catch up on six of crows, but it was a good series so i didn't mind.
and the last point i'd like to make: that!! ending!!!
i heard somewhere that this is the end of it all, and after that ending i most certainly hope not. i need more.
thank you, leigh bardugo. thank you. you done us good.